Mega CareLine is glad to introduce the most innovative and advanced skin care product
in the wipes arena with the new adult washcloths.
These unique wipes
are extremely strong and big in size which enables saving and better skin care method.

• For gentle and effective personal cleaning
• Non irritating – Hypoallergenic
• Alcohol and Lanolin Free
• Extra Soft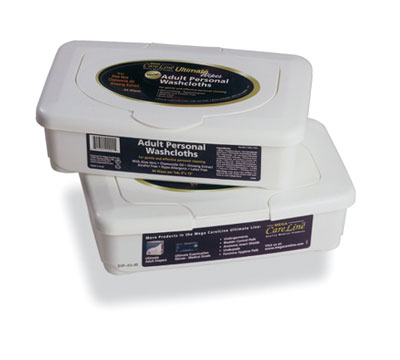 Our wipes includes:
1. Aloe Vera, Chamomile Oil, Ginseng Extract
2. Mild Scent - gives the body the scent it requires and improve quality of life.
All these special ingredients calms down the skin and helps reduce any irritation.
Also available in smaller tubs
| | | | | |
| --- | --- | --- | --- | --- |
| Product Code | Description | Size | Fits | Packaging (Case Quantity) |
| | | | | |
| MCL-2000 | Adult Wet Wipes | 9" x 13" | ------- | 12 tubs of 64 - (768) Total. |