Welcome to the Mega CareLine® Group,

Mega CareLine Inc ®. is a company specializing
in the manufacture of unique disposable absorbent products

Adult incontinence products at the highest levels of quality and absorbency, yet are very cost-effective.
Our manufacturing factory/facility is located in Hatzor Haglilit, Israel, and we maintain large warehouse inventories for immediate shipment via our distribution centers located in Los Angeles, California USA.
Our product line includes:
Fitted Premium adult briefs (ten different styles of adult briefs diapers); adult protective underwear (pull-ups); belted undergarments; underpads; super-absorbent shield (liner); and adult wet wipes.



We are now manufacturing the all new multi wipes view catalogue
With one of the few ISO-certified plants in the industry, our products carry with them the security of ISO 9002 Quality Assurance Board approval.


Mega Careline ships bulk containers to Europe and Worldwide.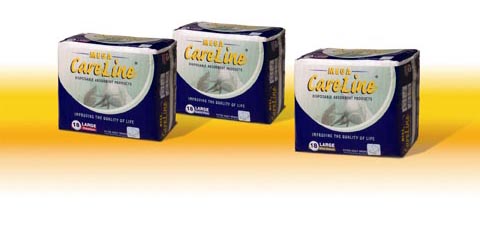 All raw materials used in our products are hypo-allergenic, breathable and skin friendly.